Scootering is considered one of the most extreme sports today and is slowly increasing in popularity.
With rising recognition and passion for scootering, many world-class contests are taking place worldwide. Needless to say, professional scooterists have risen in this sport. 
Today in this read, we are going to find out who the top 10 best scooter riders in the world are.
1. Dakota Schuetz
Dakota Schuetz is considered one of the best scooter riders in the world and is placed on the top spot of our list. He is the winner of the World Champion in the ISA Scooter contest for three consecutive years in 2012, 2013, and 2014. He is also among the top two highly-earned scooter riders on the planet.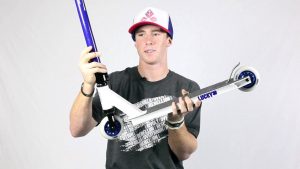 Dakota carries the most victories for the freestyle scooter ISA World Championship in 2016, later publicized in the Guinness Book of World Records in 2018.
In addition, he has also won the FISE world World Series Chengdu in 2018.
2. Ryan Williams
Ryan Williams is famously known by his stage name R-Willy. He is an Aussie born on July 22, 1994. Ryan began scootering when he was just 12 years old.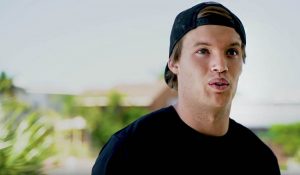 He has won seven gold medals on scooter and BMX in big air and best tricks at XGames and Nitro World Games.
He is considered one the best in freestyle scootering and is an inspiration to many young talents globally. 
3. Brandon James
Achieving expertise in scooter riding within just four years, Brandon James is an established name in Scootering. James comes from England, born on August 24th, 1995.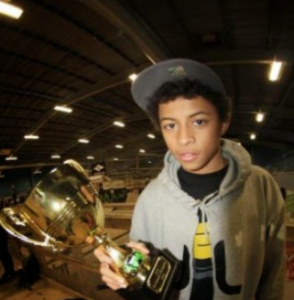 He learned how to ride a scooter at an expert level in just four years. Similarly, some of his famous tricks are the 180s, front boards, nose manuals, and Back Smiths.
4. Dylan Morrison
Dylan Morrison began his scooter riding profession way back in 2010. He made his name known as the best scooter rider in the park terrain.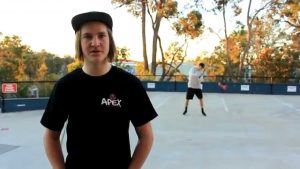 Some of his amazing achievements as a rider include finishing second in the 2014 Australian Championship and securing the top spot in the 2014 Pro Series.
5. Max Peters
Max Peters became a pro level in two years of training, where he openly confesses that clips and the Internet have helped him a lot.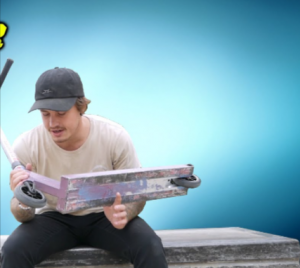 He is prominent for his amazing scooter riding skills and he has since then been working on more new tricks including inward to dual whip flyout, quint whip air, and 360 bri-triple whips.
6. Jeremy Malott
Jeremy Malott is a widely recognized name in the world of scooter riding. He made his riding debut in 2008 and holds about ten years of experience in scooter riding as of 2022. He stated that the US Championship and SD8 are two of his most prominent achievements in his profession.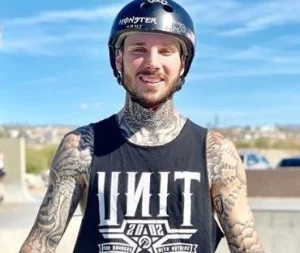 Some of his best tricks are the corked 29, flip drop-in, and 1080 bar spin. He holds a serious passion for scooter riding and is eager to learn more new tricks.
7. Jamie Hull
Jamie Hull is one of the rising freestyle riders and has won many achievements under his belt. He is mainly known for his street-style scootering and maintains a perfect balance in riding the street terrain.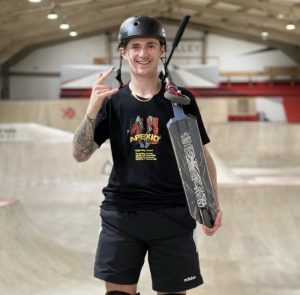 He loves to try out new tricks and has a deep passion for scooter riding. Hull began his scootering profession in the year 2007. He is popularly known by his stage name Jamie Rider.
8. Ben Thomas
Ben Thomas participated in his first-ever World Championship in Manchester in 2012, where he won second place. Some of his other achievements include finishing third and fourth place in the 2015 and 2016 Pro Series.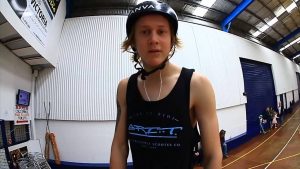 His famous tricks follow a tech and spine/box technique of riding. His signature is the Flip kick less rewind spine. 
9. Matt Mckeen
Matt Mckeen's greatest achievement is probably obtaining the Best Street Rider of 2006.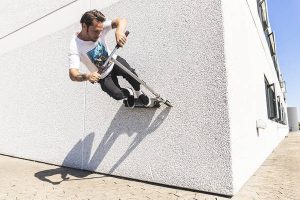 He also got a lifetime opportunity to get filmed for season 2 of MTV's Nitro Circus in 2009 and has since then become a popular sports persona.
10. Robbie Menzies
Robbie Menzies is prominent for his Steeze style of riding. His favorite is to flow around and is believed to be his best trick.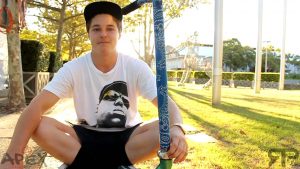 As an expert rider, Menzies secured fourth place in the Aussie ISA competition and third place in the ISA World Championships 2012.