There are plenty of NFL players who have made a huge impact making their names permanently marked in the history of the league. While many players have been glorified and loved by supporters, squadmates, media, and even opponents for being remarkable players, while some NFL players are being remembered for all the wrong reasons. 
These players have committed heinous crimes, hurt other players, and so on which in turn resulted in incomprehensible amounts of hate. They're being hated because of their fierce playing styles, their overwhelming personalities, or just simply for being so darn talented. 
Whatever the causes for the hate are, these players still deserve to be recognized. So today, in this article, we have listed the names of the Top 7 most hated players in the NFL of all time.
1. Terrell Owens
Terrell Ownes might have retired but he's still one of the most hated players of all time and that's why we had to put him at Number one on this list. He doesn't particularly have a criminal history and there is no sexual charge against him by any woman. So what's the reason behind this hate?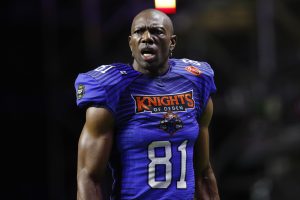 We'll break it down for you, do you remember the infamous touchdown celebrations where he had a sharpie marker in one of his socks? He used a cheerleader pom-pom, throwing snow, ball, and himself into the opposing masses.
He literally made life difficult for all the QBs he's played with and the sit-ups in his driveway are still unforgettable to this day.
2. Lawrence Taylor
Lawrence Taylor is probably the greatest NFL defensive player of all time, but personality-wise, he is the trashiest player on the field. No wonder he's hated so much by the crowd. His feisty behavior on and off the field during his profession with the Giants sure is unforgettable.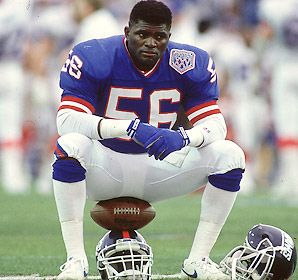 In 1988, Taylor served a thirty-day suspension after he tested positive for cocaine. He also had substance abuse issues that led him to numerous detentions after his career ended. He may be a changed man now, but his stories during his playing times in the NFL will always remain.
3. Johnny Manziel
Johnny Manziel's career was a short one. He was a part of the Cleveland Browns of the NFL for just two seasons and made so many enemies in his career.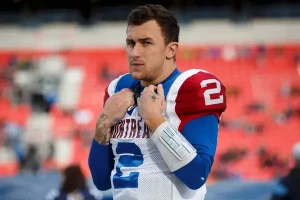 He fumbled miserably while he was a member of the Cleveland Browns, which was followed by continually battling off-field controversy and charges of assault. As of now, he's playing in the Canadian Football League (CFL) to make his way back to the NFL again but it looks like many have lost faith in him and no one knows for sure if he won't disable himself again.
4. Brett Favre 
Brett Favre certainly made headlines and was already at the sinking bottom for not making up his mind about retiring and then un-retiring. But he finally retired and is trying to live a quiet life though we will always remember him for the controversies he created. He played for 20 seasons but mostly with the Green Bay Packers. Nobody knows exactly for sure why he left the Packers but neither side thinks that it was treated correctly.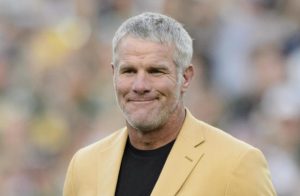 There were also allegations that Favre sexually harassed New York Jets "Gameday host" Jenn Sterger during the 2008 season. Also, not forgetting that he is a married man.
5. Deshaun Watson
At the start of the year 2021, two dozen of women "massage therapists" lined up and sued Deshaun Watson charging him with "sexual harassment and sexual assault."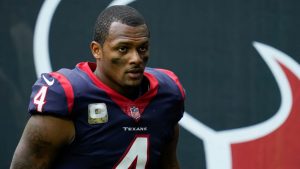 He refuted any sexual acts even though there were about 20 claims of sexual wrongdoings against him. Clashes with the Texans' front office and numerous sexual-misconduct cases held Watson out for the whole 2021 season. He was later traded to Cleveland. Watson was again suspended by the NFL for eleven games in the 2022 season.
6. Josh Norman
Josh Norman is undeniably a good player but nobody wants to face him or hear any words coming out of his mouth on or off the game. That's how much his teammates, opponents, and the crowd dislike him.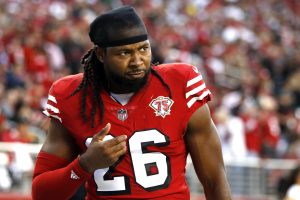 His specialty is to crawl under players' and supporters' skin, and he does an excellent job at being the trashiest guy on the field. Need we say more? 
7. Tom Brady
Even the legendary quarterbacking was not saved from entering the top 7 on our list. Undoubtedly, Brady has many supporters and so many people love him for his exceptional playing style on the field but at the same time, he's also being hated by many mostly just out of jealousy for how good he is and for exuding only charisma whenever he's out on the field.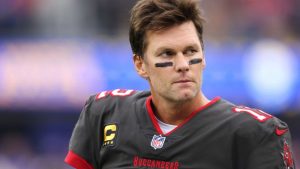 That's not enough or valid reason but people will always throw rocks at things that shine and Brady is a genius at what he does so that's that.